Arrr We There Yet? [Perth]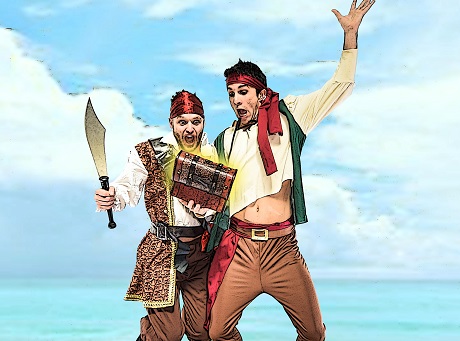 Ticketing Information
AUSLAN-INTERPRETED SHOW
Date/Time:
Thursday January 28, 2016 - 5:45 PM
Location:
Sunset Veranda
Scarborough Beach Reserve
Scarborough, WA
Australia
Tickets:
$14/ $20
Interpreter:
Grace Rattray
Language/ Cultural Consultant:
Website:
http://www.summersetartsfestival.com.au/Events/Arrr-we-there-yet
About the Show
A rip-roaring and swashbuckling adventure in which three sailors hit the high seas in search of treasure!
A scallywag pirate, a muscular sailor and a chef with a seafood allergy make for a hopeless crew, as they fight for the title of Captain aboard the ship.
These acrobatic pirates turn ship-life upside down! Walking the plank becomes the high flying teeterboard, cooking for the crew involves juggling knives and steering the ship spinning upside down in the roue cyr!
A fabulous forty minutes of amazing acrobatics and hilarious slapstick comedy. Awesome fun for kids and adults. Head first acrobats return to Fringe World after the success of their internationally acclaimed show Elixir.
If you have a family and are looking for one show to inspire your kids to laugh and play, this is the show for you!