Barbara and the Campdogs [Queensland]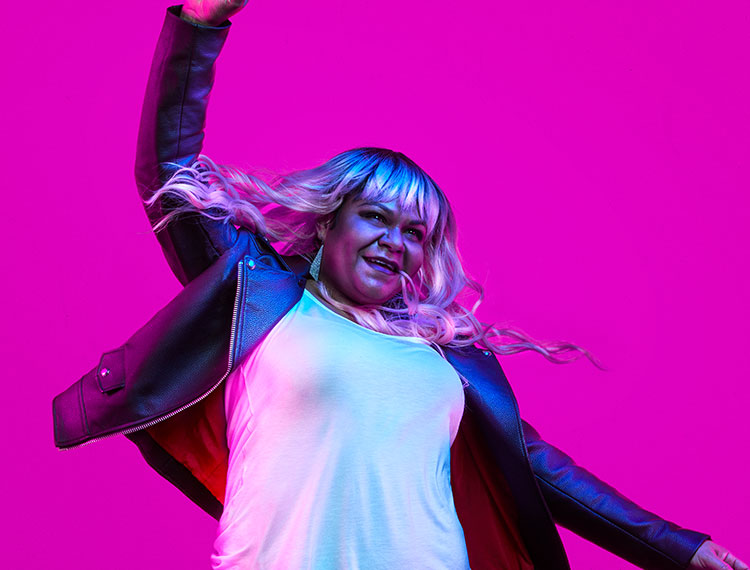 Ticketing Information
AUSLAN-INTERPRETED SHOW
Date/Time:
Monday May 6, 2019 - 6:30 PM
Location:
Bille Brown Studio, Queensland Theatre Company
78 Montague Road
South Brisbane, 4101
Australia
Tickets:
Interpreter:
Maree Madden & Melinda Busch
Language/ Cultural Consultant:
Neil Wood
Website:
http://www.queenslandtheatre.com.au/Whats-on/2019
About the Show
3 play subscription for $60
8 play subscription for $88
Three ways to book these packages:
A ROCK'N'ROLL FAMILY REUNION THAT WILL BREAK YOUR HEART AND FILL IT WITH SONGS
Hitting the big time is tough when the only booking your kick-ass band can score is a pub gig. But the boisterous, bolshie Barbara and her rockers the Camp Dogs are in it for the long haul.
When a family tragedy beckons, Barbara and her sister (and fellow muso) René set off on a long and winding motorbike adventure from Sydney, through Darwin, and finally to Katherine – where the bickering pair come face to face with some home truths.
Part madcap buddy comedy, part electrifying rock gig, and part clarion call against the taint of inequality, this effervescent play with songs sold out its original season at Sydney's Belvoir Theatre. Now it's set to charm the pants off Brisbane.
Cast Includes Troy Brady, Elaine Crombie, Ursula Yovich
Set Designer Stephen Curtis
Costume Designer Chloe Greaves
Lighting Designer Karen Norris
Sound Designer Steve Toulmin
Musical Rehearsal Director Adm Ventoura
Musicians Sorsha Albuquerque (Guitar), Jessica Dunn (Bass Guitar), Michelle Vincent (Drums)
Accessibility
Auslan Interpreted Mon 6 May
Audio Described Thu 23 May, 7.30pm + Sat 25 May 2019, 2pm
Play Briefing 
Mon 29 Apr, 6pm
Bille Brown Theatre
QT Club
Sat 4 May, 2pm
Night with the Artists
Mon 6 May, 6.30pm
Indigenous Theatre at Belvoir supported by The Balnaves Foundation