Broadside (Wheeler Centre) [Melbourne]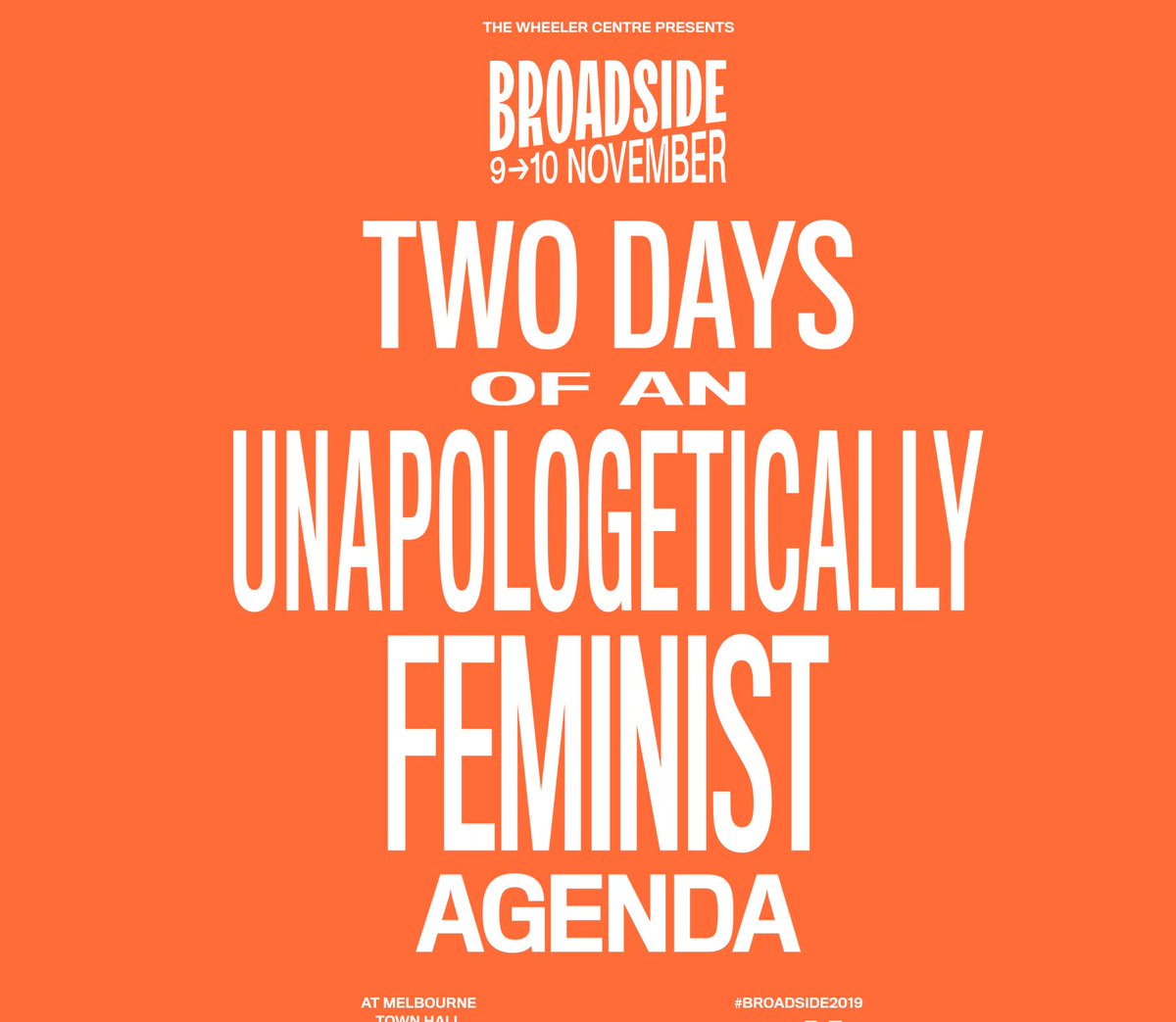 Ticketing Information
AUSLAN-INTERPRETED SHOW
Date/Time:
Saturday November 9, 2019 - 11:00 AM
Location:
Melbourne Town Hall
90 Swanston St
Melbourne, Victoria 3000
Australia
Tickets:
See Link For Ticket Info
Interpreter:
Linda D'Ornay & Kim Saxton
Language/ Cultural Consultant:
Website:
https://www.wheelercentre.com/events/series/broadside
About the Show
SATURDAY 9 NOVEMBER
11.00am-12.30pm            IN CONVERSATION: Helen Garner
1.30pm-2.30pm                PANEL: Who Gave You Permission?
3.30pm-4.30pm                PANEL: A World of Difference: Decolonising Feminism
5.30pm-6.30pm                IN CONVERSATION: Zadie Smith
7.30pm-9.30pm                GALA: Things My Mother Never Told Me
10.00pm-11.00pm            TALK SHOW (INTERVIEWS): Up Late
Broadside is the new feminist ideas festival from the Wheeler Centre. Over the weekend of 9 and 10 November at Melbourne Town Hall, Broadside will present two days of unabashedly feminist programming, spotlighting a remarkable line-up of international and local speakers, and delivering a powerfully feminist agenda. It's about smart, funny people sharing their expertise and their stories.