Storytime sessions (SLV) [Melbourne]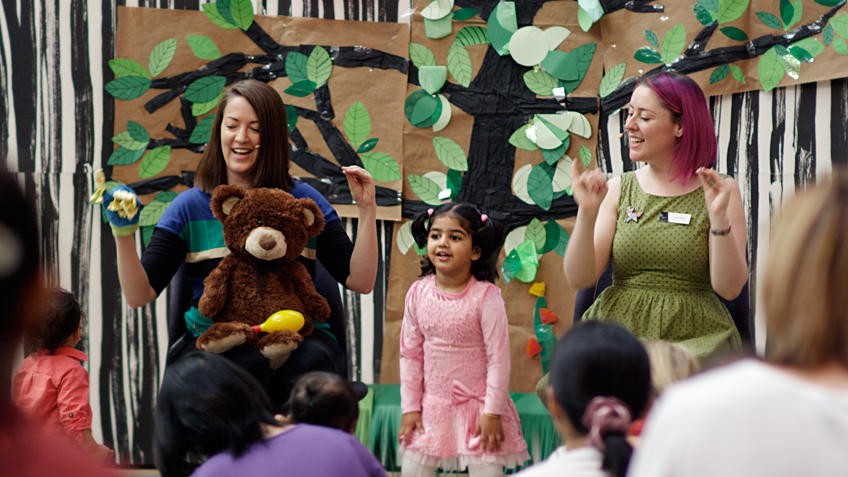 Ticketing Information
AUSLAN-INTERPRETED SHOW
Date/Time:
Thursday March 15, 2018 - 10:30 AM
Location:
State Library of Victoria
328 Swanston Street
Melbourne, 3000
Australia
Tickets:
Interpreter:
Linda D'Ornay
Language/ Cultural Consultant:
Website:
https://www.slv.vic.gov.au/whats-on/storytime
About the Show
The Storytime program is for children aged 3-5 years, their parents and carers. We sing nursery rhymes and songs, and read two stories based around the theme that is featured in our play space, the Play Pod. We are also piloting a live-stream of the program once a month, to encourage kindergartens, childcare centres and families who can't come into the library to watch the session and join in remotely.
Also….keep an eye out for future live stream events…more info will be shared soon…
2018 Storytime Live Streaming: Thursday 

15 March 2018 10.30am:
https://www.kindergarten.vic.gov.au/storytimestreaming.html