Tom Gleeson – Lighten Up (MICF) [Melbourne]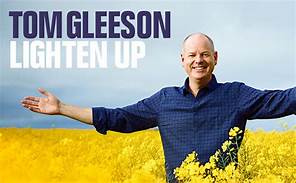 Ticketing Information
AUSLAN-INTERPRETED SHOW
Date/Time:
Thursday April 15, 2021 - 7:00 PM
Location:
The Comedy Theatre
240 Exhibition Street
Melbourne, Victoria 3000
Australia
Tickets:
See dedicated link for Auslan seats
Interpreter:
Rebecca White
Language/ Cultural Consultant:
Website:
https://www.ticketmaster.com.au/event/13005A44A92A54DB?did=auslan
About the Show
A sure fire, killer stand-up at the top of his game
THE LIGHTEN UP TOUR IS BACK ON! Tom Gleeson's last show was all the way back in March at Adelaide where he won the Fringe Award for Best Comedy show.
"I was really looking forward to rubbing everyone's nose in it but instead I had to make do with gloating to my family during lockdown. It wasn't the same.
Anyway, it's time for the critically acclaimed tour to recommence! Let's get together, have a laugh and put this year behind us. I've missed you and I can't wait to catch up.
Love TG."
Tom Gleeson will be supported by Justin Hamilton (Friday performance) & Lizzy Hoo (Saturday performance).
Presented by the Sydney Opera House in association with Token Events.